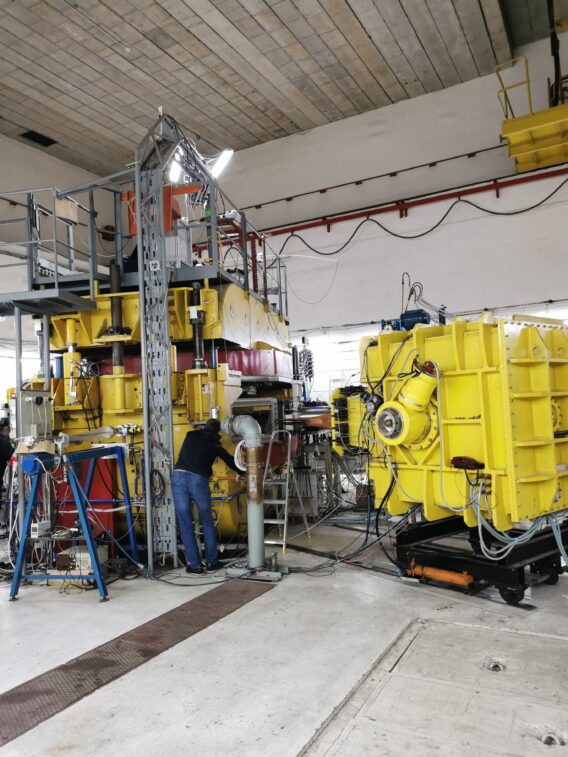 Szyna pomiarowa do cyklotronu
Urządzenie zostało wykonane dla instytutu badawczego, który mierzył się z problemem kalibracji cyklotronu. Wymaga to dokładnego pomiaru pola magnetycznego o natężeniu nawet 2T.
Aby to zrobić, konieczna była konstrukcja niemagnetycznej szyny pomiarowej z wózkiem, uzbrojonej w cewkę, która dzięki zewnętrznym napędom mogła poruszać się ruchami liniowym oraz obrotowym między magnesami o średnicy 2 metrów. Dostępna przestrzeń pomiędzy nimi to tylko 23 mm, natomiast wymagana dokładność to 0,01 stopnia i 0,2 mm/m.
Sterowanie odbywa się z użyciem serwonapędów oraz kontrolowane jest za pomocą dokładnych enkoderów optycznych Renishaw.